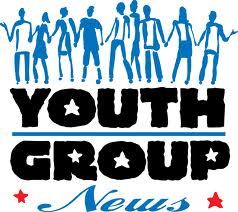 Good Shepherd Youth Group is getting ready for our 6th annual Scrap Book Crop fundraiser on Saturday Sept. 9th. To lower the cost of hosting this event, we are asking our parish family for donations of Door Prizes & Food for the event. Door Prize examples- (anything new or like new): decorations, wine glasses, candles, decorative dishes, homemade scarves, quilts, beauty products, gift certificates, etc. Please bring prize donations to the youth group room by Sept. 6th. Also, we have a list of groceries we need to feed our guests. They will be here for 12hrs, we will feed them 3 meals. If you could volunteer to purchase one or two items, we would very much appreciate it. Please label food donations as "crop" to be put in the FLC kitchen. The grocery list is posted on the Youth Group Room door. Thank you so much for your generosity!
Youth Group mark your calendars for Saturday, September 9th to host our Scrap Book Crop 8:30 am until 9:30 pm. We will have a sign-up sheet to work in shifts, so no one's day is too long:)
Please check out the Youth Group website for other articles and events.