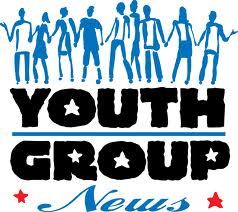 Youth Group will be doing our annual Easter Egg Hunt on Easter Sunday, April 1st. We are asking for donations of candy for this event, candy can be dropped of at the Youth Group room by Sunday March 25th.
The next Youth Group meeting will be Sunday March 25th @ 6pm. We will be getting ready for the Egg Hunt, this would be a great time to bring a friend to help be the "bunnies".
Our annual Subiaco Retreat is Friday April 13 – Sunday April 15th. Information & Permission forms will be coming home soon. The retreat cost is $110 per person but because of fundraising teens will be asked to only pay $55. This is a wonderful opportunity for teens to spend time away from their busy lives, where they can pursue a deeper relationship with God. Teens do not have to be in Youth Group to participate.
Any 9-12th grade students interested in Growing in Faith, Making New Friends, Serving the Community & having Fun, come join us! Dinner always provided
Please check out the Youth Group website for other articles and events.