Dear Good Shepherd parishioners,
Are you—or someone you know—celebrating a milestone wedding anniversary this year…or the past couple of years since COVID?  Bishop Boyea invites you to join him for a special Mass and celebration in your honor. Our diocese, and Bishop Boyea in particular, wish to acknowledge and thank you for your witness and love.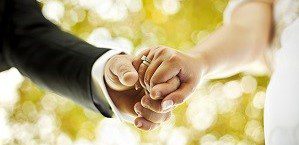 If you are celebrating your 10th, 20th, 30th, 40th, or 50th+ wedding anniversary this year, or the past two years, you are invited to come to Mass on September 24th at 4:30 PM at St. Thomas Aquinas church in East Lansing.  If you are celebrating your 1st wedding anniversary, please come too!  Bishop Boyea will celebrate the Mass. After Mass there will be a cake & punch reception. 
If you know of a family member, friend or fellow parishioner that is celebrating a significant marriage anniversary, please share this invitation with them…or the parish office, as we'd be happy to invite them.
Contact the parish office for more details or RSVP Elizabeth Neuens: (517)-342-2465 or eneuens@dioceseoflansing.org