Brother Knights please keep in mind our sick and those who are in need of prayers.
Prayer for the Sick
Dear Jesus, Divine Physician and Healer of the sick, we turn to you in this time of illness. O dearest comforter of the troubled, alleviate our worry and sorrow with your gentle love, and grant us the grace and strength to accept this burden. Dear God, we place our worries in your hands. We place our sick under your care and humbly ask that you restore your servant to health again. Above all, grant us the grace to acknowledge your will and know that whatever you do, you do for the love of us. Amen.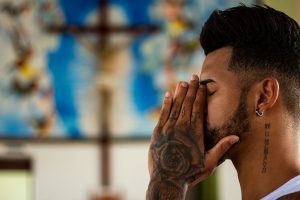 At our February 9 Council Meeting, our Prayer Intentions were offered for:
Bob Barlow
Sandy Bisson
Mark Briggs
Rick Burnett
Jim Burns
Jerry Conway
Gloria Davis
Fred Domine
Amber Dunn
Don Fyock
Nancy Hall
Jim Hall
Ray Henige
Matt Huber
Anna Kovalcik
Carol Lawrence
George Marzonie's son George
Larry Mead
Lynn Miller
Kaiya Misiak
Fay Morrison
Amy Ossenheimer
Todd Pesta
Brianna Peczynski
Fr. Jonathan Perrotta
Veronica Rokosz
Marge Ruble
Jerry Sharpe
Megan Shelton
Tony Sovis
Sherry Stroup
Janet Thibeault
Ron Thibeault
Bill Wallace
Peggy Zeitz
For the Repose of the Soul of Ken Allen
For the Repose of the Soul of Landyn Hanel, Alice Hanel's great grandson.
For the Repose of the Soul of Kathleen Swart-Weller and for her family.
For the Repose of the Soul of Connie Efferdien, Warren Edward's aunt.
For the Repose of the Soul of Larry Joswick, Jerry Meads wife's cousin.
For the Repose of the Souls of Past Grand Knight David Compo, his wife
Michele, and son Dawson who were killed in a plane crash on January 2, 2021.
For the Repose of the Soul of Brother Knight Roger Feckovics.