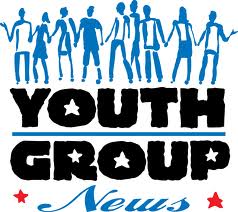 Another year of blessings and fun is quickly drawing to a close! Just a few updates to our end of year calendar.
GSYG will be going to join with the teens from St. Robert's Youth Group on April 29th. We will meet at 6:30pm to gather before leaving for Flushing, we will return about 9:15pm. Please remember to bring your permission forms!
There will be youth group on Sunday May 6th, 6-8pm. May 13th there will not be YG so teens can spend time with their mother's. And May 20th 6-8pm we will be honoring our graduates at our "Senior Appreciation Night", which will be our last YG meeting for the year.
Our High School Baccalaureate Mass will be May 20th, to recognize all graduating seniors from our parish family. If you have a graduating senior that would like to participate please contact the parish office or Jesi Hillard, by Monday, May 14th to make arrangements.
Any 9-12th grade students interested in Growing in Faith, Making New Friends, Serving the Community & having Fun, come join us! Dinner always provided:)
Please check out the Youth Group website for other articles and events.