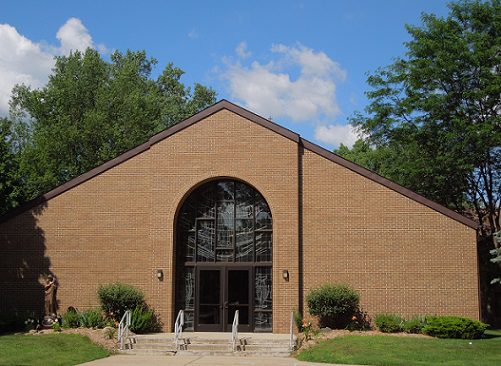 We are the Catholic Community of Good Shepherd.
We strive to be friendly, enthusiastic, loving, prayerful, Christian people. Following the Good Shepherd we are dedicated to:
Celebrating and promoting the Good News
Ministering to our parishioners
Reaching out to individuals, communities and beyond
Greetings from Our Pastor
Welcome to Good Shepherd's home on the Internet. We thank you for
making a visit here on our Website. We are situated in the northwest
corner of Genesee County in a small town called Montrose. The faithful
people in Montrose began their work to build a church back in 1979.
Their efforts bloomed on May 4, 1981, when the parish family celebrated
their first Liturgy together in their new church. Our current
210-household parish is known as a small, friendly, hospitable and
life-giving community. I invite you to return to our site as often as
you would like and remember that you will find the latest news and
information about our parish family right here. May the Good Shepherd
bless you and your family and your spiritual journey as Catholics!
With Faithful Gratitude,
Fr. Jonathan Perrotta, Pastor