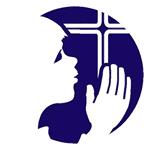 Congratulations to Carter Hebekeuser, Gabrielle Huckleberry and Jayden Huckleberry upon making their First Eucharist last weekend!  We pray you enjoy the fruits of receiving Jesus, our loving Good Shepherd, and that he guide you, protect you, and nourish you, all the days of your life.
Year End Celebration:  Our final session for all religious education will be a celebratory mass and picnic this Tuesday, May 1st.  We encourage families from all session days to attend our final gathering.  Many children will have a special work to share with their families.  They may take home the displayed work and any they still have in their cubbies and folders before they leave the picnic so it will not be thrown out during deconstruction of the rooms.
Confirmation-  Rehearsal will be at 5:15 at St. Robert Bellarmine on Wednesday, May 2nd.  Both candidate and sponsor will need to attend.  Please let me know if this is not possible for your sponsor, so we may find a fill in for the rehearsal evening.  This usually lasts 60 to 90 minutes.  Confirmation is at 7pm on May 3rd at St. Robert Bellarmine Parish.
Lisa Lee – DRE