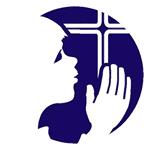 Dates to Remember:
March 28 through April 4th:  No Religious Education Classes
Preparing Our Hearts this Lent:
We are now in the season of Lent.  Lent is a 40 day season of prayer, fasting and almsgiving.  It is a great time for spiritual growth as we prepare to celebrate the Resurrection of the Lord at Easter.
During Lent, we seek the Lord in prayer by reading Sacred Scripture; we serve by giving alms; and we practice self-control through fasting.  We are called not only to abstain from luxuries during Lent, but to a true inner conversion of heart as we seek to follow Christ's will more faithfully.
Taking time to pray with your children, attending extra masses, going to adoration, confession, and to the Stations of the Cross are great ways to prepare your hearts for Easter.  Here are the events going on in our parish this Lent:
Every Tuesday:
Confession:  5:30 p.m.  / Mass:  6:30 p.m.
Every Friday:
Mass: 9:00 a.m. / Confessions: 6:00 p.m. / Stations:  7:00 p.m.
Every Saturday:
Confessions:  3:00 p.m. / Mass:  4:00 p.m.
"Let the children come to me, and do not prevent them; for the kingdom of heaven belongs to such as these."  Matthew 19:14