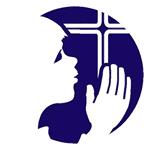 Thank you to these families lighting the Advent Wreath on this Second Sunday of Advent.
Saturday, Dec. 7: Easton Henige Family –Dakota, Kayla, Easton, Wesley and baby-to-be. The season of Advent is most meaningful to the Henige's as they decorate the Christmas tree together, put up an Advent/Christmas calendar and each day put an ornament on the calendar. They also enjoy watching Christmas movies, attending the Montrose Candlelight Walk, and read 'Twas the Night Before Christmas.'
Sunday, Dec. 8: Case Stanley Family – Nick, Alisha, Kholton Massey, 13, Cheyenne Massey, 10, and Nana Sheri House, Papa Craig Stemper, Uncle Tyler House and Aunt Sue Bennett. Six-year old Case is excited to be learning about Advent this year, he even got his own Advent wreath and candles to use at home.  He is enjoying the Advent magnet wreath he received as a gift from the Religious Education program from Church.  All of the kids enjoy doing their daily Advent countdown calendar. For Christmas the family loves spending time with family, decorating, going to look at Christmas lights, giving gifts to others and going to Christmas Eve Mass with all of the family.
– Lisa Briggs