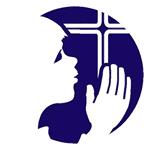 Registration is now open! We will be offering in-person and at home learning.
Opening Mass: Tuesday, October 6th at 6:30 p.m.
Classes begin: Tuesday, October 13th
Due to new health and safety guidelines, we will be dividing in-person classes to maintain proper social distancing.
Kindergarten through 6th grade:
Tuesday's 5:15p.m.- 6:15p.m.
Thursday's. 6:00p.m. – 7:00p.m.
7th grade:
Tuesday's 5:15 p.m. – 6:15 p.m
8th grade:
Sunday's 9:45 a.m. – 11:00 a.m.
Please contact Jackie Danaho through the parish office or by email if you have any questions/ concerns or to register.
Email: jackiedanahodre@gmail.com
Religious Ed Registration Form (print to fill out if don't want to do online)