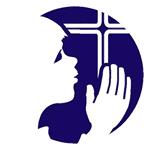 November Service Project
Throughout the month of November, we will be collecting lip balm, hand lotion, socks and new or used wrist watches for the Catholic Charities Center for Hope.
The wrist watches go to help those who are being rehabilitated from spending time in prison. They have found this to be a great need as many are not allowed to have a cell phone with internet connection and do not have a way to keep track of time.
The donations of lip balm, sock and hand lotion will benefit the homeless community who come to the Warming Center.
Donations will be collected through November 30th.
PLEASE NOTE: THERE WILL BE NO RELIGIOUS ED ON TUESDAY, NOVEMBER 24, THURSDAY, NOVEMBER 26 AND SUNDAY, NOVEMBER 29.
HAPPY THANKSGIVING!