O God, you are my God— it is you I seek! – Psalms 63:2
PRAYER
In prayer, ask God to guide you. Your response to His loving call could be the first step toward a new beginning!
JOIN US
If you are not ready to speak with someone, please join us for Mass. Take a bulletin and look at the various activities going on in our parish. Choose a place to start that feels comfortable.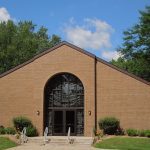 TALK TO US
If you would like to speak with someone about returning to the Church, we encourage you to contact us at 810-639-7600.