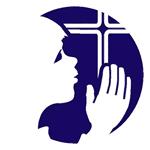 Religious Education grades 1 – 6 have created their Keeping Christ in Christmas posters, sponsored by our Knights of Columbus.  These will hang in the FLC throughout the Christmas Season to enjoy.  The winners will be sent to a regional and/or national competition in January.
Here are the questions for our Saint of the Month, Guess Who Challenge, created by our 4th – 6th Grade to share with the parish:
Guess Who…
Was born in 1207
Lived in Hungary
Had a hospital built to help people daily
Is known as the patroness of bakers
Joined the Third Order of St Francis in 1228
Was 14 when she married
Her father was King Andrew II of Hungary
Died in 1231 at the age of 24
Was canonized by Pope Gregory IX on May 27, 1235.
                   -Look in next week's bulletin for the answer.
Our religious education sessions will be on vacation until Wednesday, January 3rd.
Blessings to all this holiday season, and may it be continually filled
by the precious gift of Jesus, our loving light.
Lisa Lee – DRE