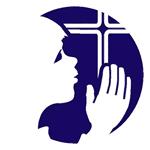 First Reconciliation – Congratulations to Gabrielle Huckleberry and Jayden Huckleberry for making their First Reconciliation last weekend.  May God's grace continue to bless you both with much love and mercy.
Thank you to all the families of the 2nd grade group who attended our First Eucharist Retreat Saturday. We look forward to the celebrations of the children receiving the body and blood of our Lord, Jesus Christ, throughout the month of April.
Eighth Graders will be serving the North End Soup Kitchen this Sunday.  Please pray for them during their final weeks toward confirmation, as they experience many ways they may be called to serve those in need in our surrounding communities.
Lisa Lee – DRE