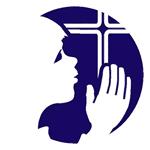 Enrollment: We are also very excited about currently welcoming 56 children ages Pre K – 8th grade to our religious education community. Registration will remain open for new families, so please call the office if you need any information.
Thank you to all of the parents and grandparents in attendance for the informational meeting for 2nd grade First Eucharist and First Reconciliation. We are looking forward to a year filled with many blessing in Christ as we prepare for their special sacraments.
All Saints Day – There will be no religious education on Tuesday, October 31. Instead, please bring your children to the All Saints Day mass on Wednesday, November 1. In place of classes, all Wednesday sessions will gather at 6:15 in the FLC and celebrate mass together as a community. Tuesday evening sessions are encouraged to join us, unless the vigil mass works better for your family.
Lisa Lee – DRE